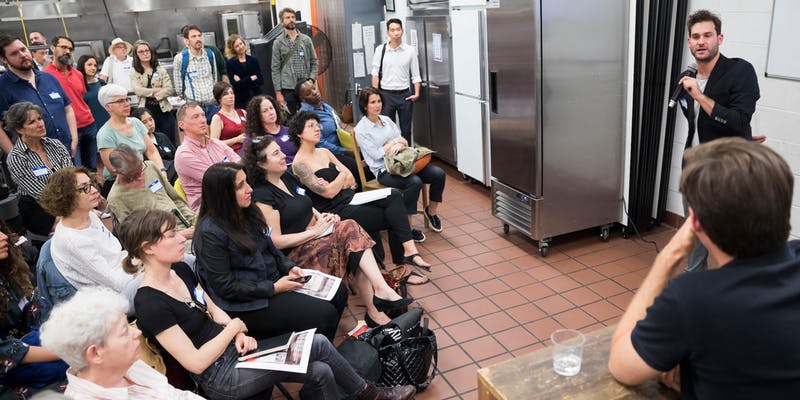 The Good Food Spotlight is an interactive food business workshop. Join us to tackle business growth challenges with other good food entrepreneurs, meet Slow Money NYC impact investors, and network with the local food movement community. Each entrepreneur presents a business challenge and receives feedback from investors and experts.
To learn more about the event, visit https://www.slowmoneynyc.org/good-food-spotlight
Get tickets at https://www.eventbrite.com/e/good-food-spotlight-may-2019-tickets-59532256582
Use code GFSPartnerBronxCookSpace for 10% off!
Interested in presenting? If you've got a food business at any stage inspired by Slow Money Principles, we'd love to hear from you. Apply here! And be sure to check out our Prepare to Pitch! workshop on April 25th to help you get ready!