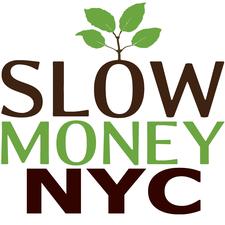 April 25th, 2019 | 6-8pm
Bronx CookSpace
50 E. 168th Street, Bronx NY 10452
Whether you are getting ready to talk with store owners, distributors, bankers or investors you have to be ready to tell your story in a way that helps that person connect with what you are offering.
This workshop will include:
1) An outline of what needs to be included in an introductory pitch
2) Hands-on time to brainstorm exactly what YOU will include in your pitch
3) Examples of pitch presentations that work (and ones that DON'T!)
You'll leave the workshop with an outline of both your script and your presentation. Polishing it and improving it is up to you!
This FREE workshop is open to everyone, whether you are preparing to present at the Good Food Spotlight or just looking for help perfecting your pitch!
About the presenter: Christine Rico is co-chair of Slow Money NYC, and a former mentor for WENYC: the City of New York's Women's Entrepreneurship program. Christine is also founder of CFO on Speeddial where she builds financial success for her clients: healthy and sustainable food businesses. Christine has run pitch competitions, presented on how to pitch, and is an expert panelist for Slow Money NYC's Good Food Spotlight.
To RSVP, email aolivares@whedco.org or call 718-839-1105.