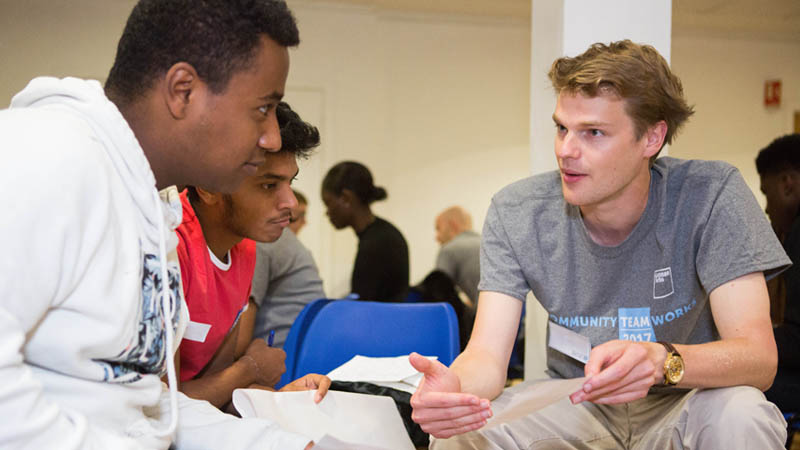 Goldman Sachs will offer free, 45-minute business coaching sessions to our members and new food business startups. During your session:
Meet with a small team of Goldman Sachs employees, with specialties including financial management, business planning and marketing
Come prepared with a specific issue or idea to discuss
Come away with valuable, tailored insight from experienced professionals to apply directly to your business.
Priority will be given to current Bronx CookSpace members, with a limited number of sessions for past/prospective members.
To qualify you must:
Operate a business, or be in the process of opening a business with assistance from Bronx CookSpace staff
Have a business challenge to discuss (i.e. introducing a new product line, scaling up)
Be ready to share details of your business in order to express the challenge with enough information that the Goldman Sachs team can provide actionable feedback.
To sign up for your free 45 minute coaching session, complete this form online. A Bronx CookSpace staff member will follow up with you to confirm your appointment.
For more info, contact Alix Fellman at afellman@whedco.org or 718-839-1173.